Yes!  This is our first posting as owners of Beach Villa LAX.
We went through many names: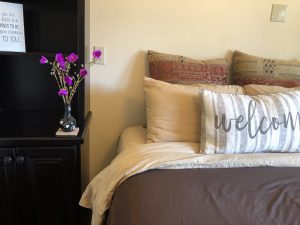 Aunt Laurie's
Uncle Brad's
The Other Beach House
The Better Beach House
Screw City Council
The Gift God gave us – that would be Bella.
Bella Bungalow.
Lucky House!  We are always grateful!
We wanted something that said LAX and beach and that this wasn't just a home, but "palace" seemed overredundant.
So as you can see this was quite a quandry…till we came across BeachVillaLAX.
Hope you like!!
xoxo
Thank you for coming to stay with us!